A pools health and safety is the most important part of pool ownership and maintenance. Additionally, to fight against germs and viruses that thrive in the water, the right balance and combination of chemicals is required. Here at Patio Pools, we provide you with all the pool chemicals you may need while also guiding you on how to keep your backyard paradise healthy and safe!
If you have any farther questions about pool safety and maintenance, or have any specific inquires surrounding your pool, give our retail store a call at 813.962.0374 or come and see us at 4118 Gunn Hyw. 33618 Tampa FL.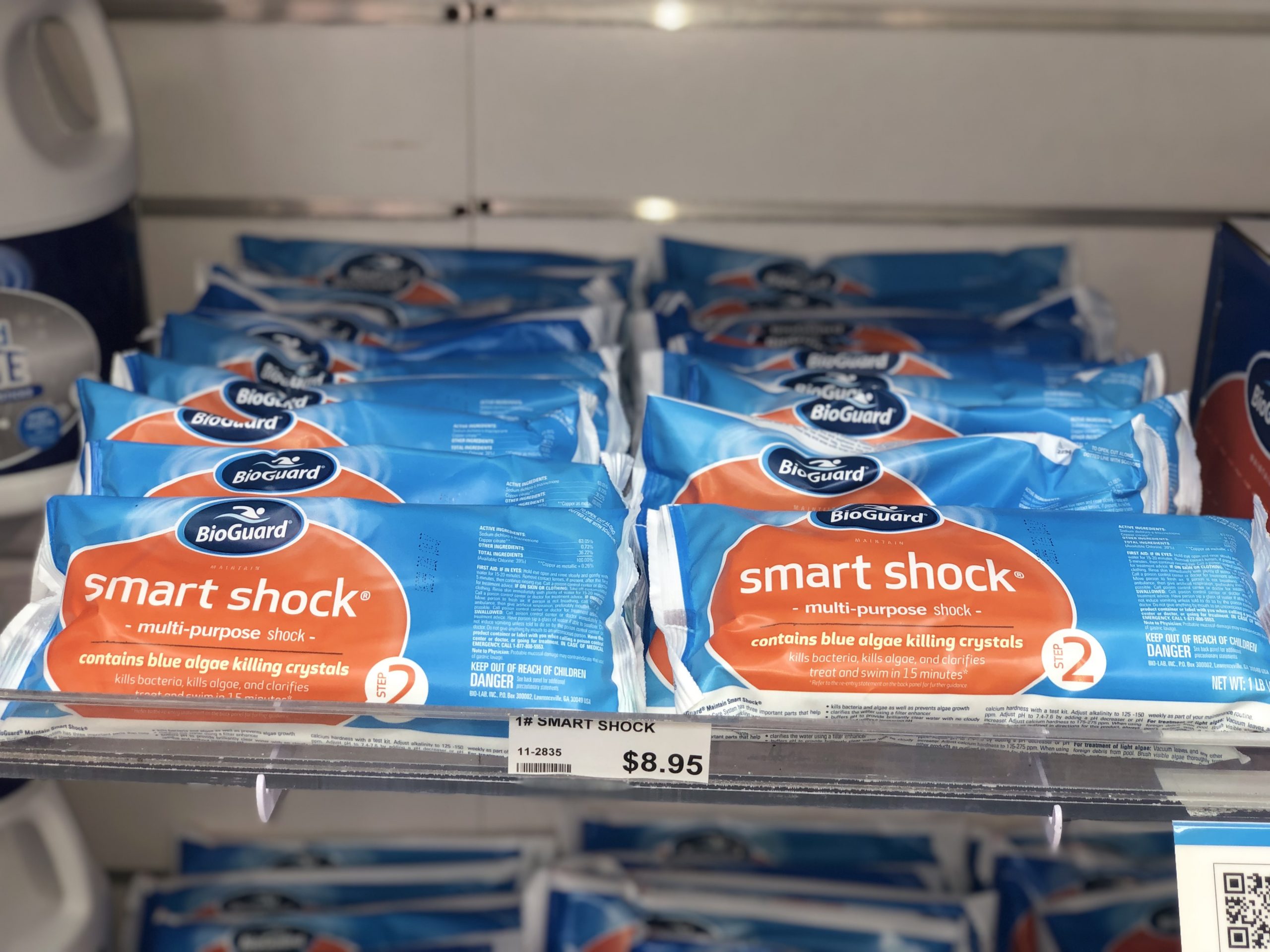 Shocking your pool water is a needed step for proper pool chemical maintenance. Shocks or oxidizers chemically destroy organic contaminants, remove combined chlorine and help restore water clarity.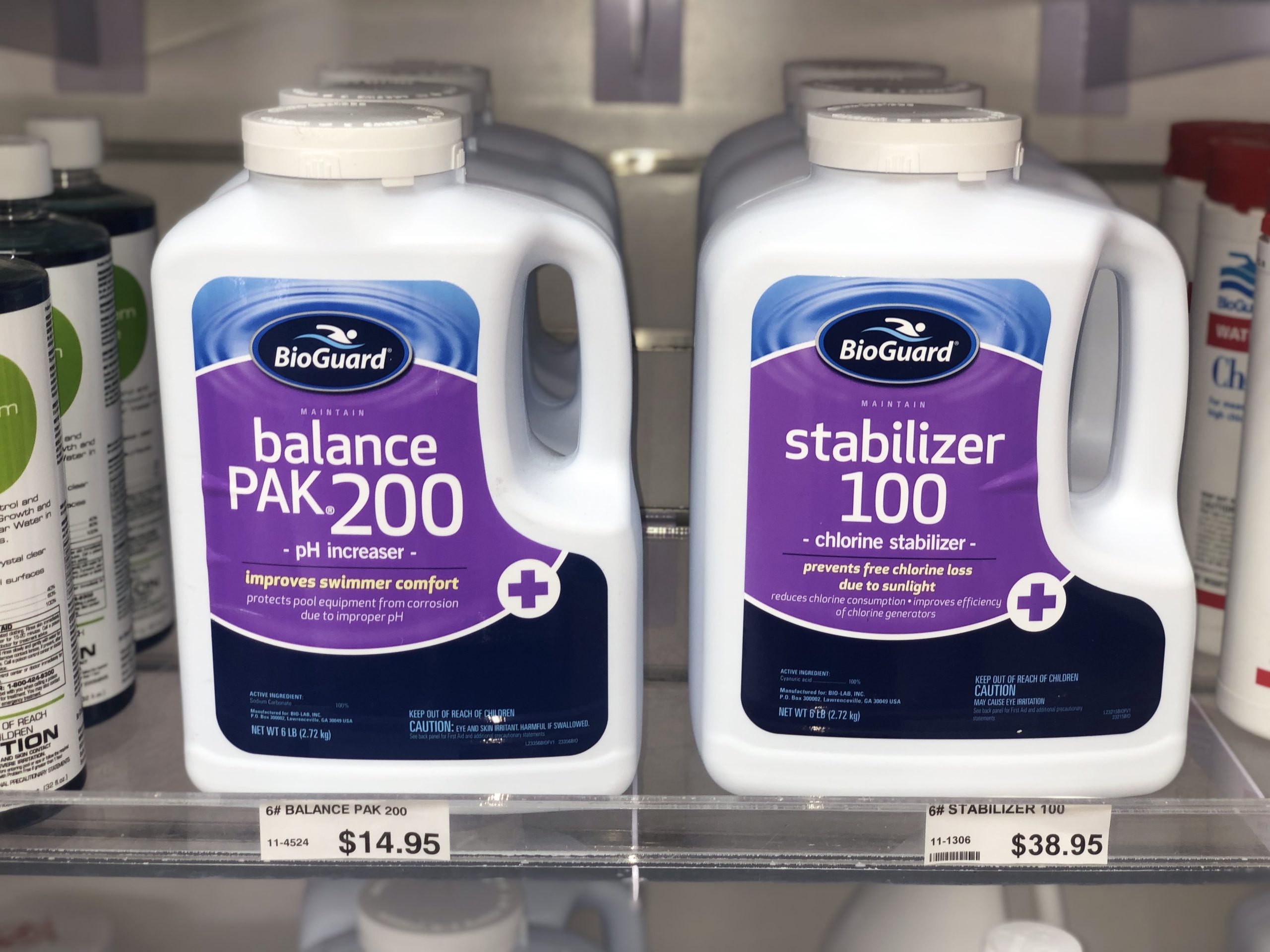 BioGuard Balance Pak 200 raises pH in pool water. Keeping your pool's pH level balanced helps prevent equipment corrosion, etching of plaster, and wrinkling of liners caused by low pH.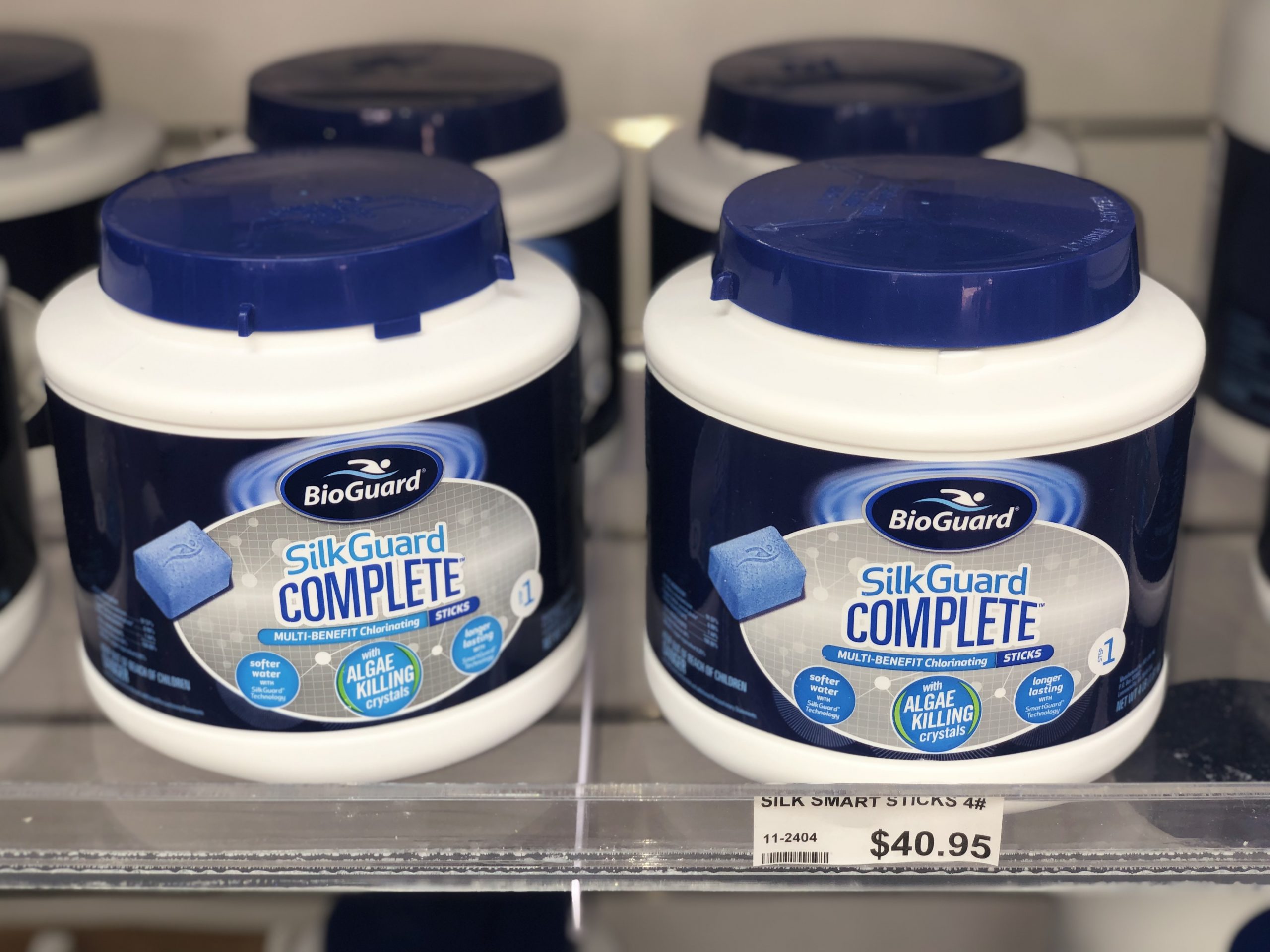 BioGuard's SilkGuard technology does more than your average white chlorine tablet, such as: Kills bacteria and controls algae, makes water soft and smooth, prevents metal staining and corrosion, softens water and reduces scale formation.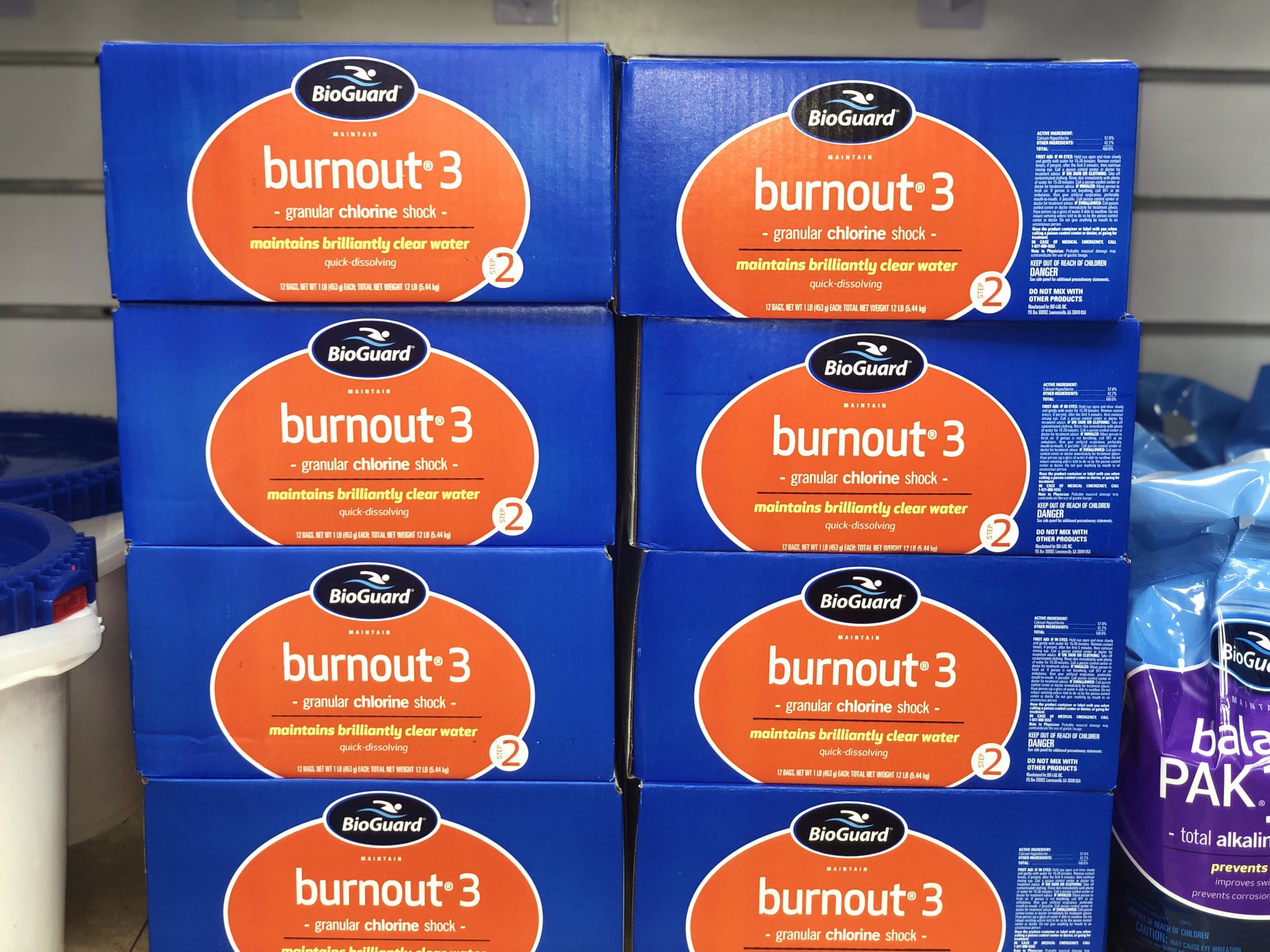 BioGuard Burnout 3 is a high-powered chlorine shock that will quickly kill off any bacteria or other organic contaminants, restoring your pool water to clarity and health. Its quick-dissolving granular formula can be added directly to pool water without messy pre-dissolving, making application easy and hassle-free.
Our Retail Store Services