At Patio Pools we like to think we've got pool construction down to a science. We have built over 8,000 pools in the Tampa Bay area, and it only takes us 60 days on average to construct a new pool. However, we never forget that this is your pool and we strive to make each pool owners building experience one that provides information and communication on what is happening during the entire building process.
While every building situation is unique, the following is the general process you can expect when building with Patio Pools. While we pride ourselves on completing your pool in a timely fashion, please keep in mind that we live in a state where weather can cause delays in the building process and even compromise the quality of your pool if not managed properly.
Our team will work to create your custom pool in a timely fashion with your input through every step of the process. Below, you can get a closer look at what is included in every pool construction with Patio Pools.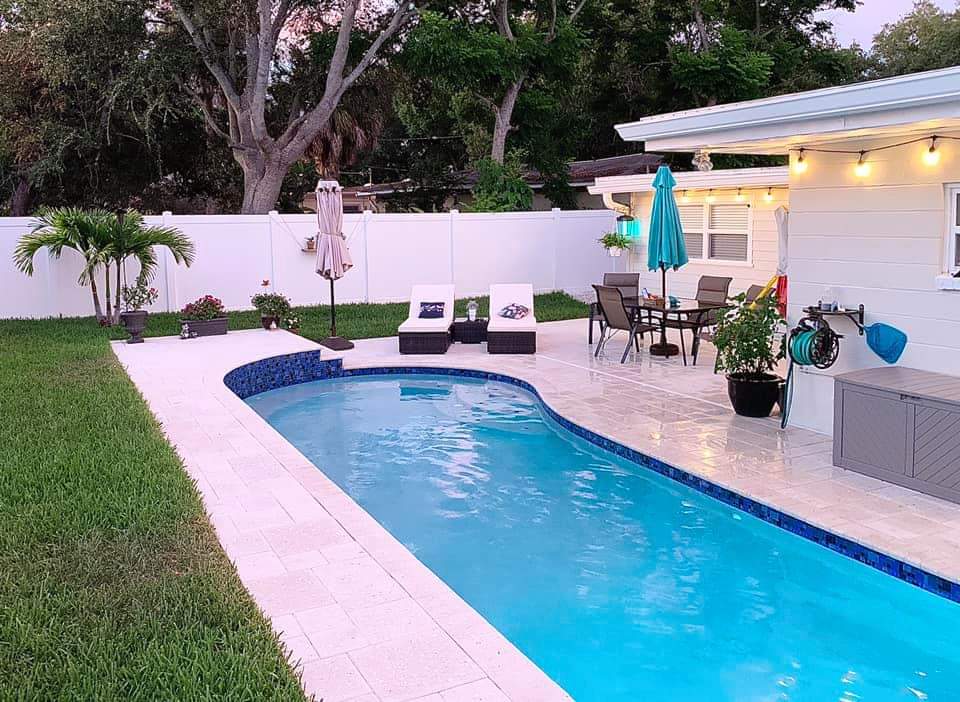 Pool Construction Process
Consultation
During your first meeting with our team, you will explore your pool options and the custom elements you had in mind for the project.
Site Evaluation
A Sales Representative will visit your home to explore the site accessibility and any potential grading or elevation issues.
Design Planning
Have fun picking out your deck color, interior finish, tiles, and other design features.
Construction
It takes our construction crews an average of 28 days to complete a custom new pool.
Custom 3D Swimming Pool Designs:
Looking for some ideas for a design? Check out our YouTube channel that has over 400+ 3D pool designs. Once you have decided on a design one of our consultants can build your design, and provide you with an estimate!
Looking Deeper Into the Process…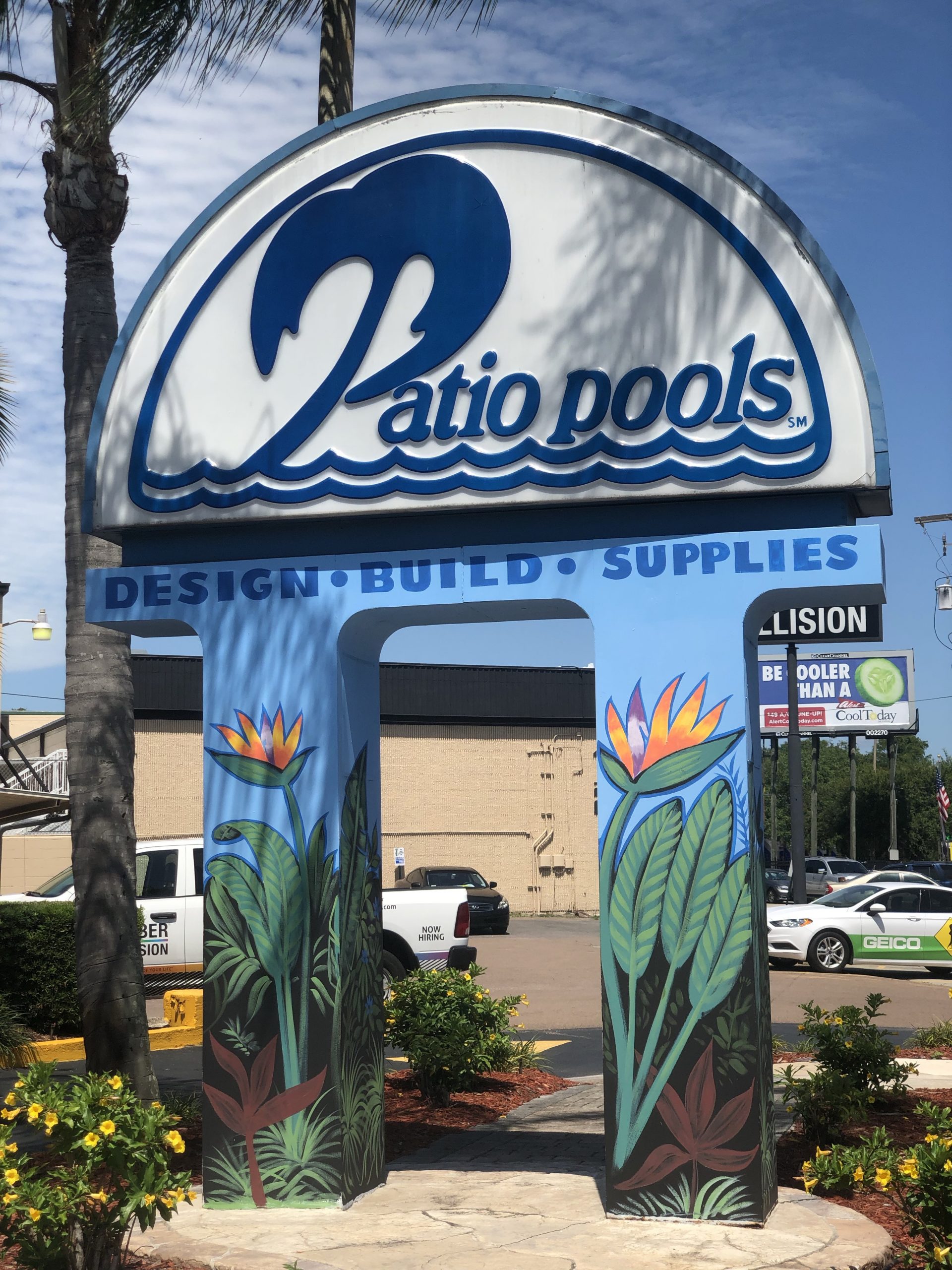 1. Consultation
You'll meet at your home or at our offices with your Patio Pools design consultant to learn more about the pool you desire and assess the building area. You'll be able to choose the best pool options for your family, such as heating, decking and any special features to make your pool more enjoyable. Your project quote will be developed and reviewed with you.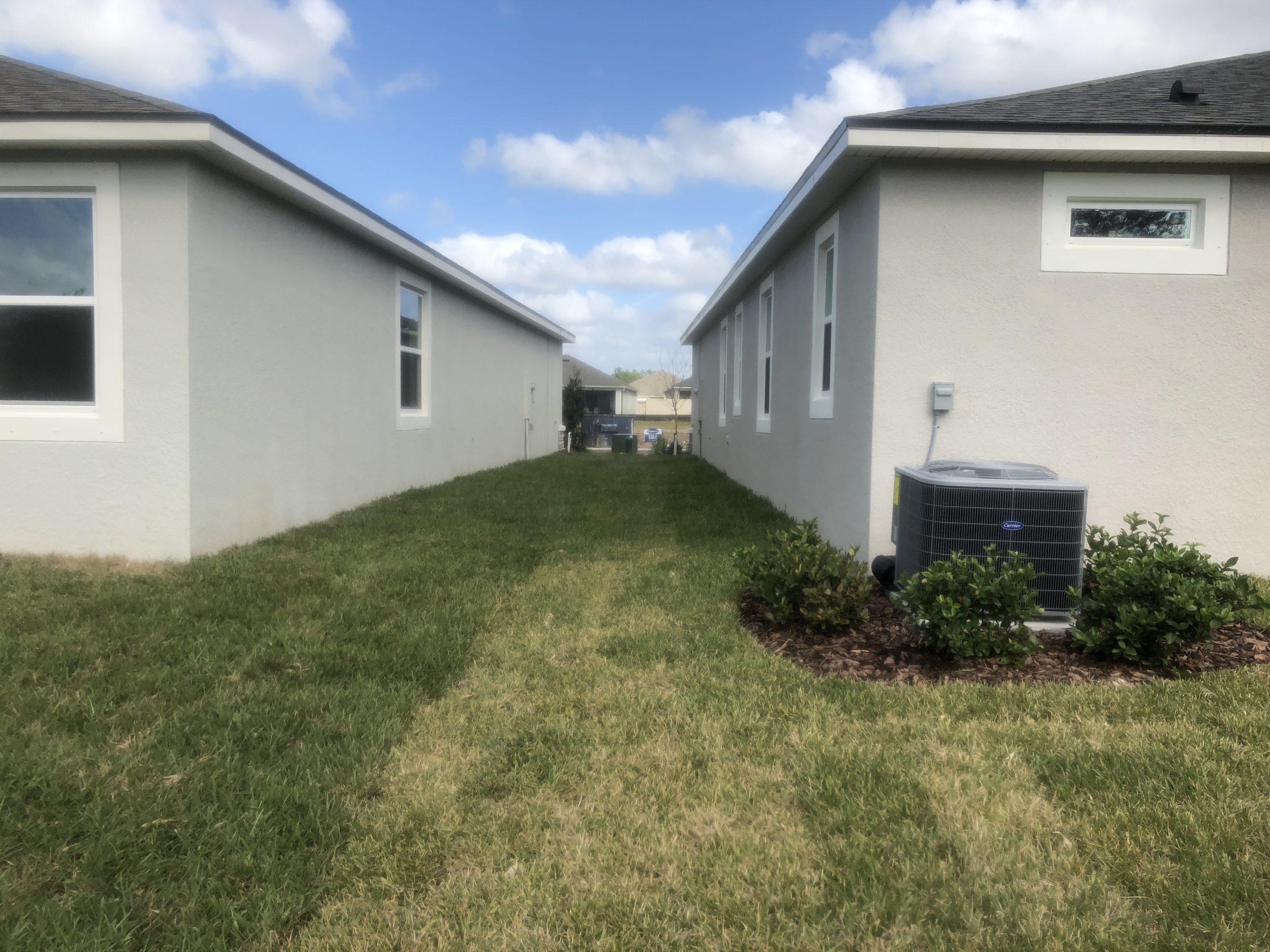 2. Site Evaluation
Prior to the contract, we evaluate the desired location to check for any grading or elevation issues we might encounter. We also check access (can trucks get in and out) and utility issues.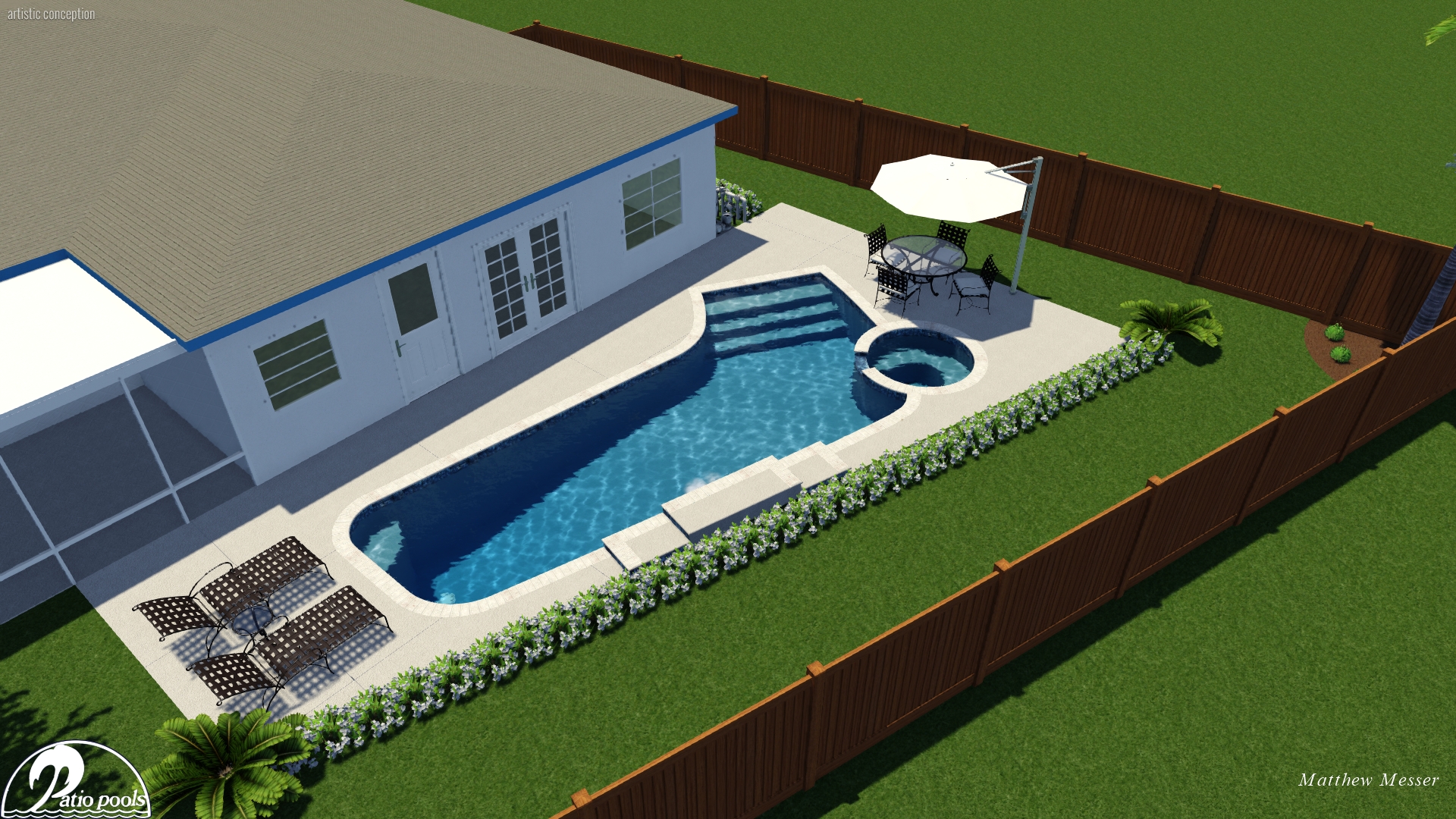 3. Design Session
Upon signing your construction contract, your 1st construction draw down payment is due. You'll meet at the Patio Pools Design Center to make your color choices such as, tiles, deck color, interior finish colors and screen enclosure for your pool.

4. Layout
The pool area is staked out in preparation for excavation. Please notify your field supervisor if you would like to keep any soil prior to excavation.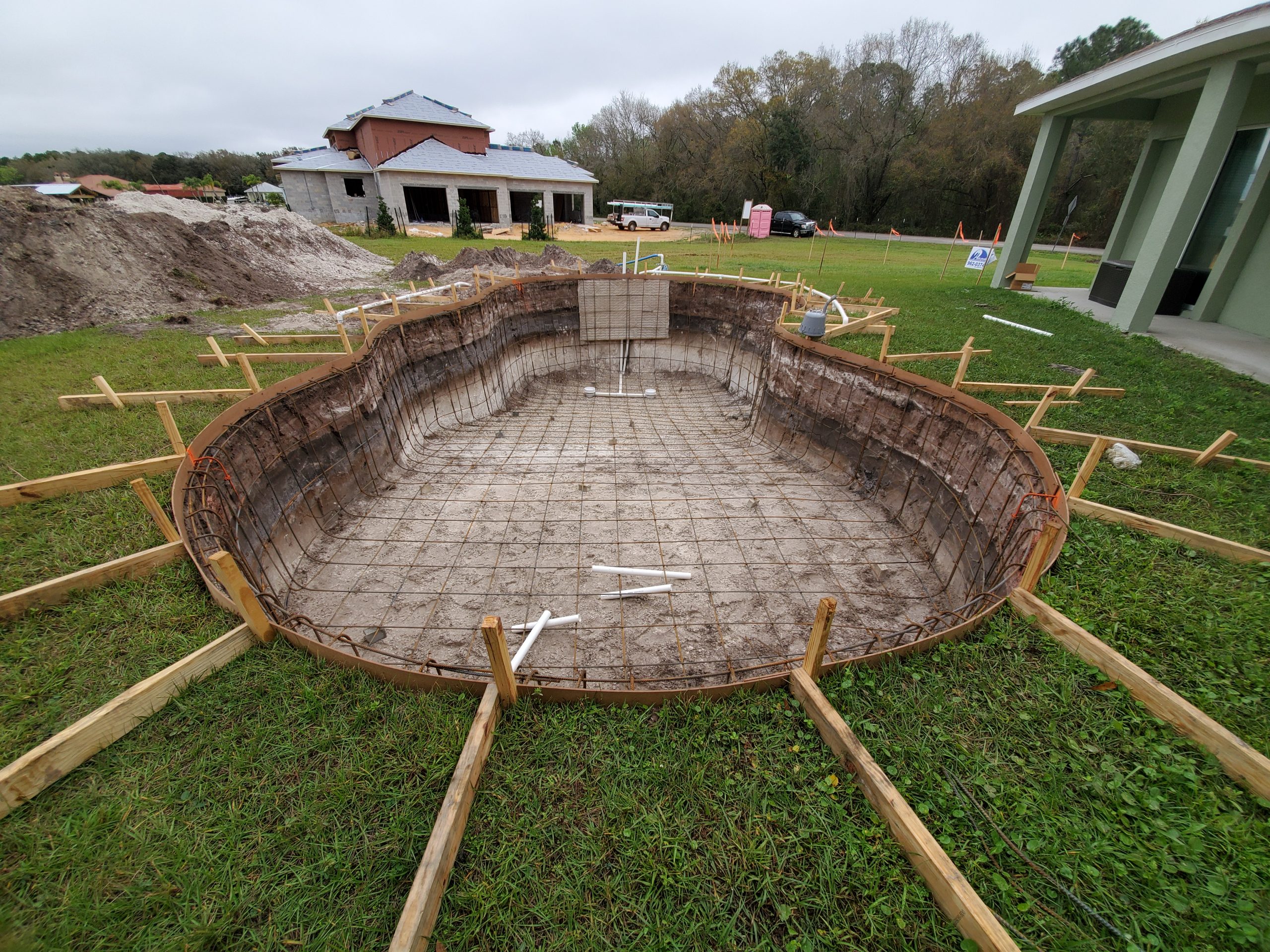 5. Excavation
Heavy equipment will be brought out to excavate and our work crew will shape the pool area. Steel Rebar is placed in the pool in preparation for the concrete shell. Building inspection is required at this time.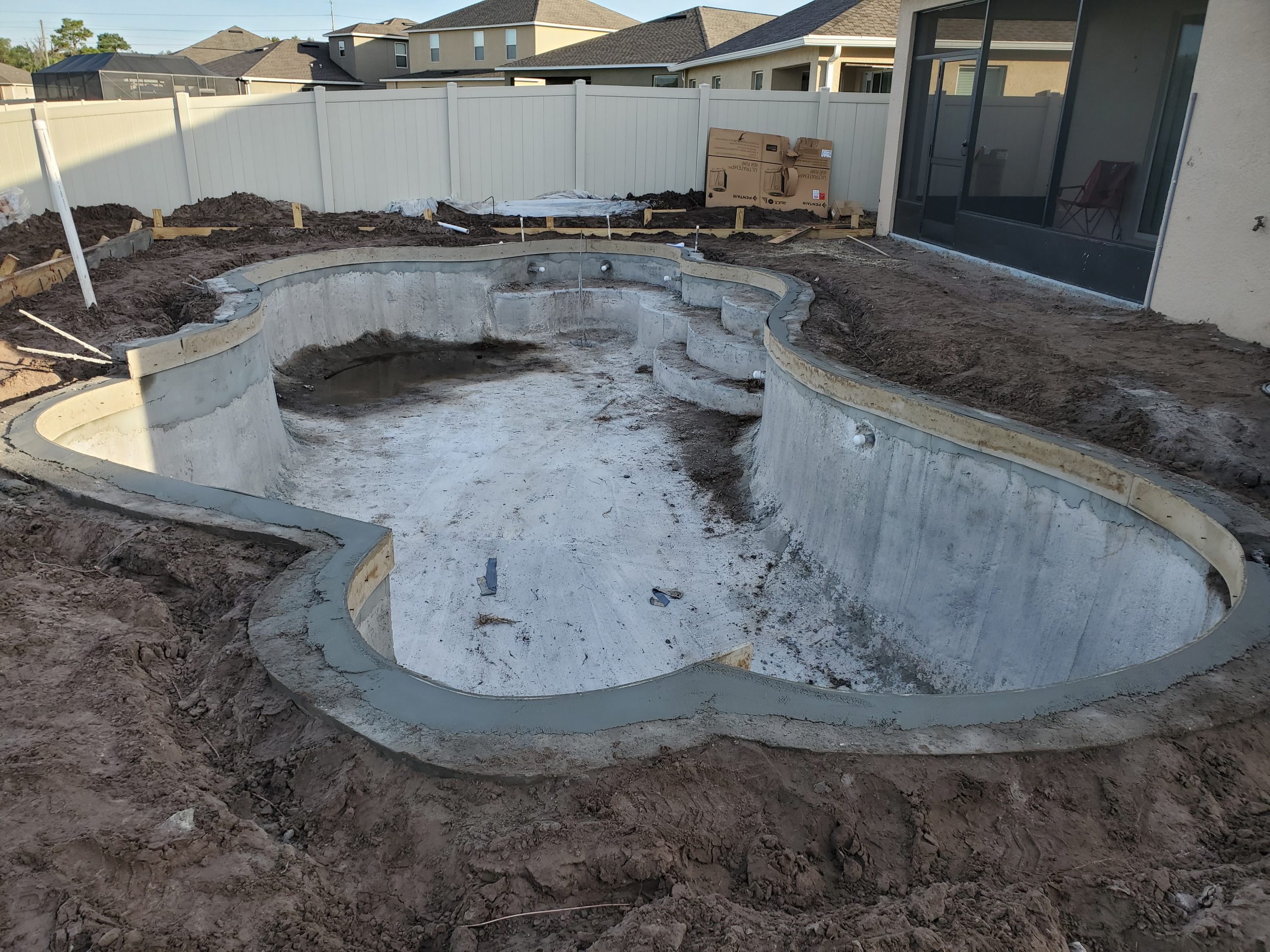 6. Pool Shell Formation
A crew will come out to "shoot the shell". At this time, a shell payment is due. Pre-grade then follows, equipment will be brought in to grade out the area around the pool where the deck is to be placed. This is done in order to make preparations for installing plumbing, electric, footers and decking.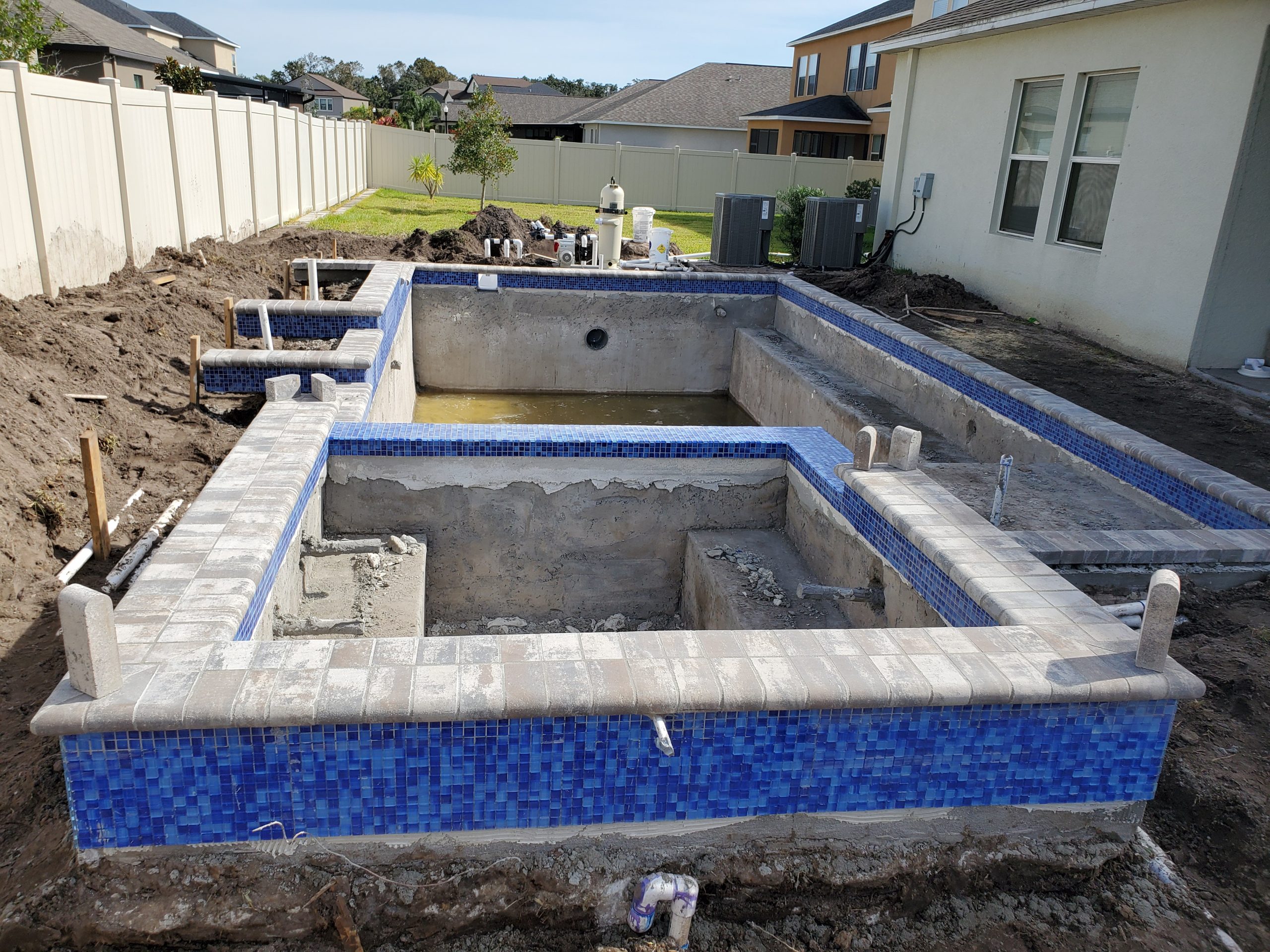 7. Tile, Decking, and Plumbing
Your new pool is now taking shape and is over half completed. Due to scheduling it is normal to see a delay before this phase is started. Crews will come in to place the tile, install the brick, form the deck and footers, install the plumbing and some equipment. Prior to the deck work, building, plumbing pressure test and electrical bonding inspection are required at this time.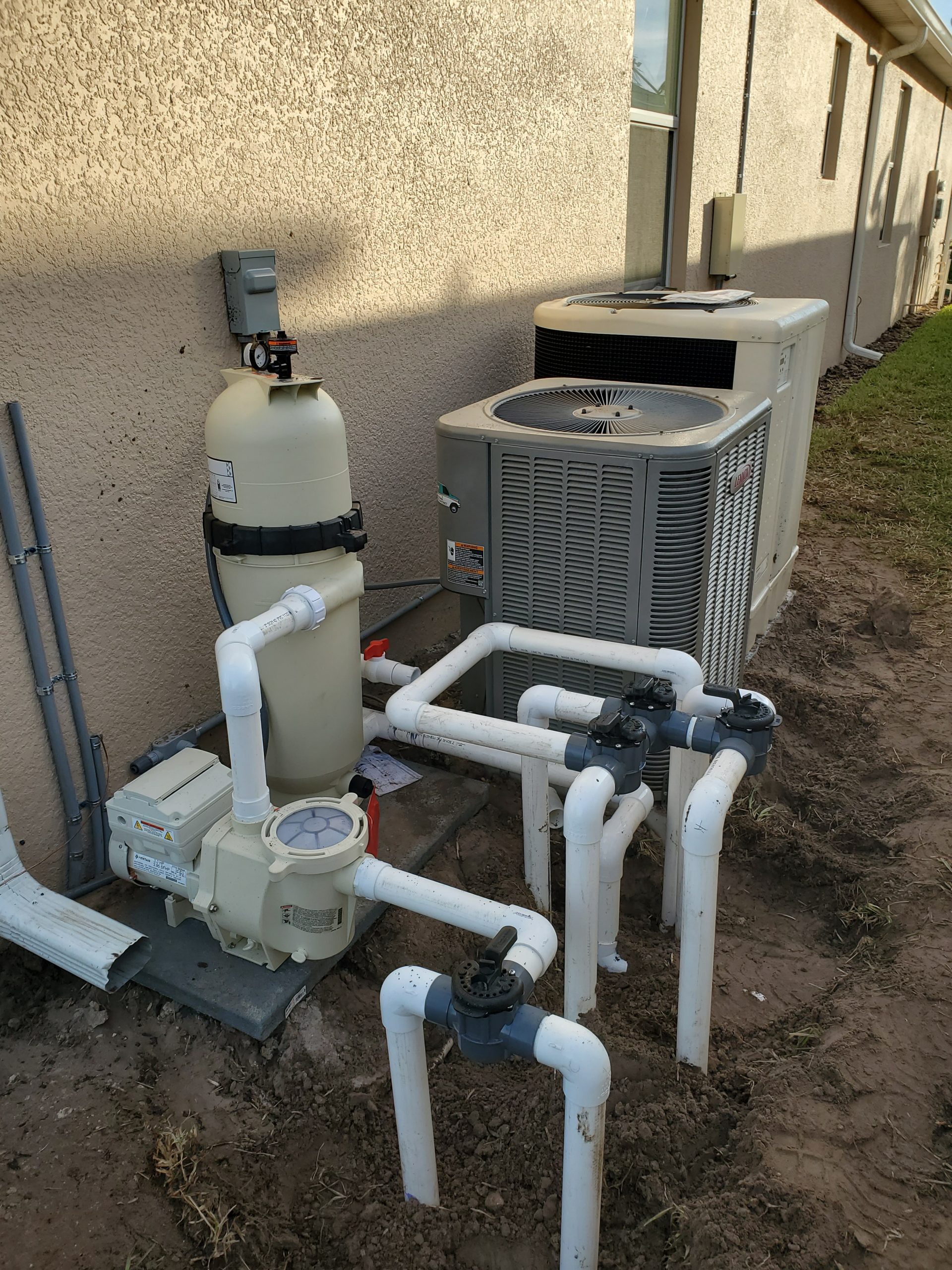 8. Electrical Work
An electrician will contact you to make an appointment. In most cases the electrician will need access to your electrical panel in order to complete the installation. The electrician will do the electrical work necessary to hook up your pool maintenance equipment.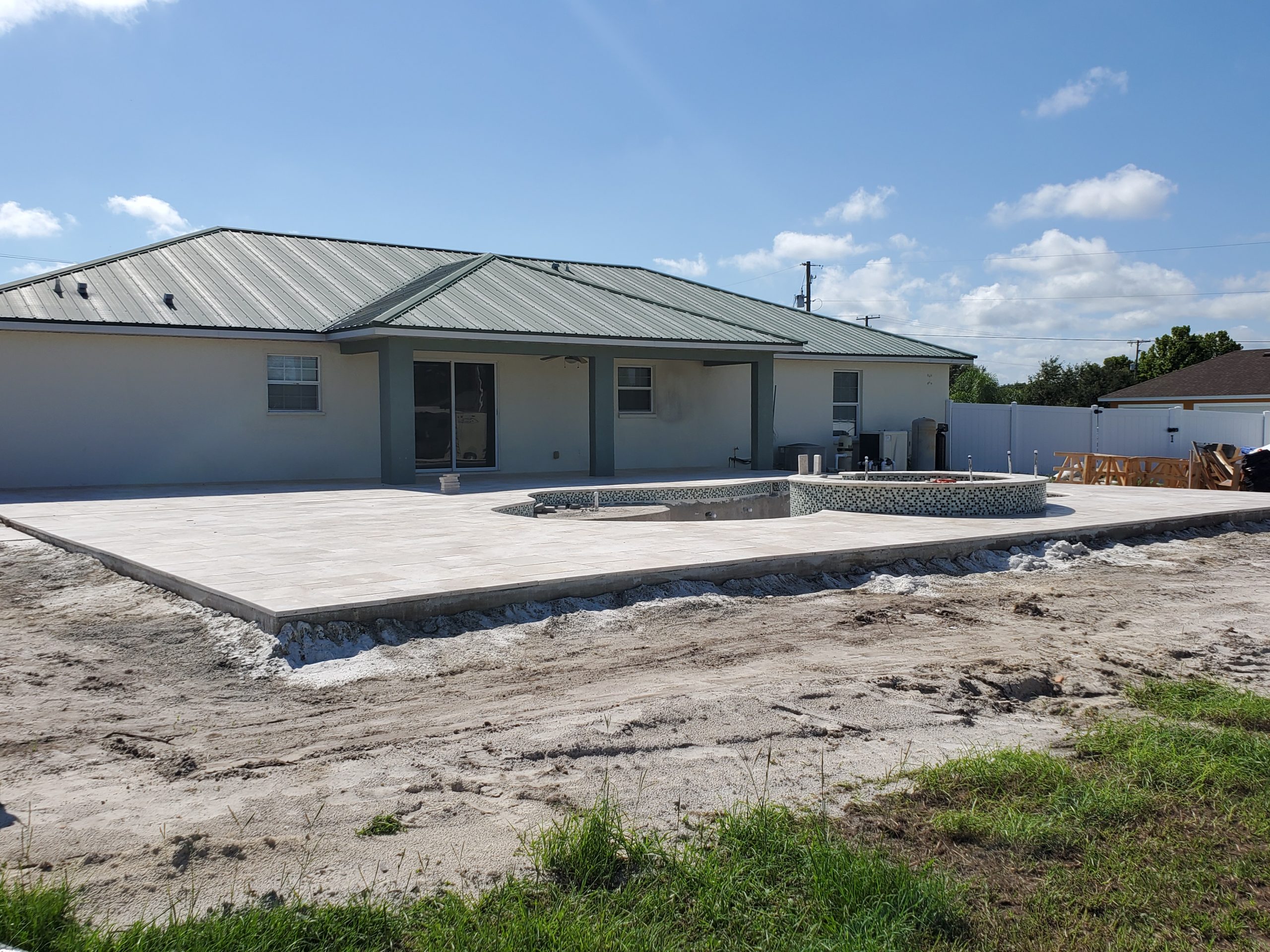 9. Rough Deck Poured
Your deck surface will be poured. If you have selected pavers, a crew will install the paver base and install the pavers. At this time you will be required to submit the next payment. This phase is especially subject to rain delays.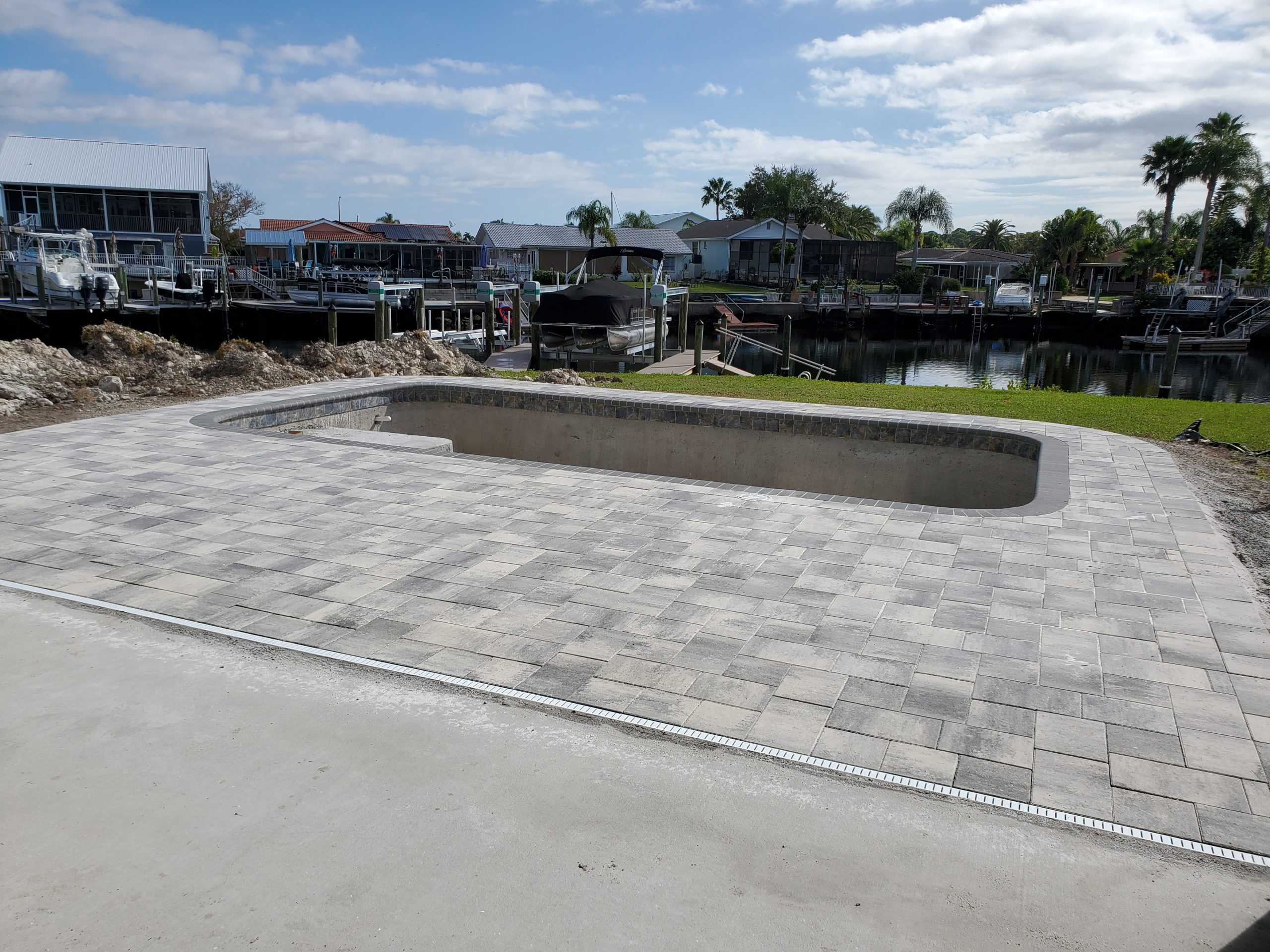 10. Deck Topping & Sealing
A texture coat is applied to the deck. Your deck surface will then be sealed with its first coat of acrylic. In order to create a clean finished deck, we wait until all other crews have completed their construction. Only then does the sealing crew return to put down a final coat. This process is especially subject to rain delays.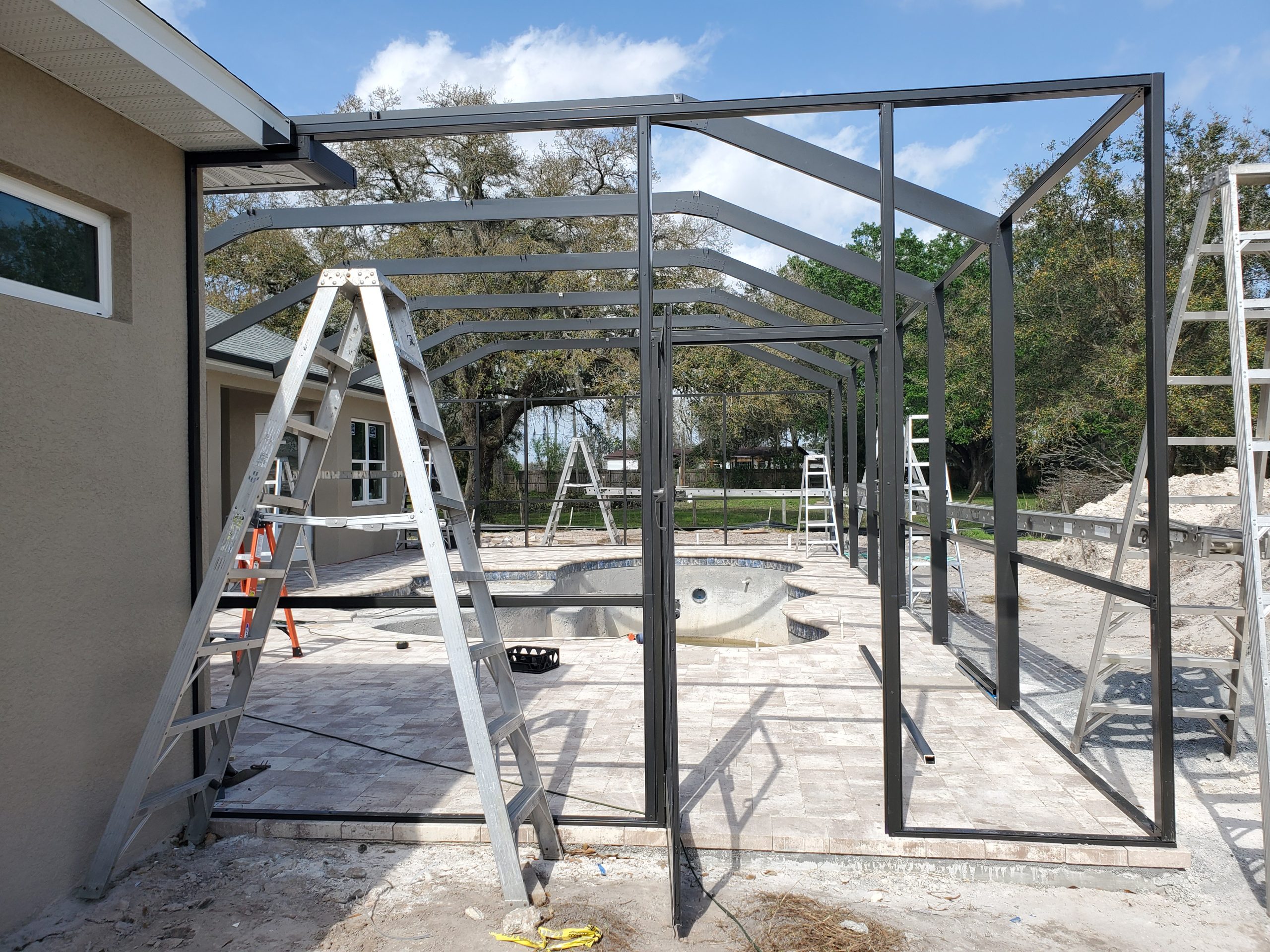 11. Screen Enclosure, Child Safety Fence and/or Alarms
If you have opted to purchase a screen enclosure and/or child safety fence from us, we will install those items at this time. Because of scheduling and inspections this process can take up to a week to complete. You are legally required to comply with the Child Safety Act. If alarms are to be used, they must be in place and in working order at this time, as a building inspection must be made prior to continuing with construction. The homeowner is responsible for complying with all aspects of the Child Safety Act. Ask your design consultant for additional information. They will be glad to help you.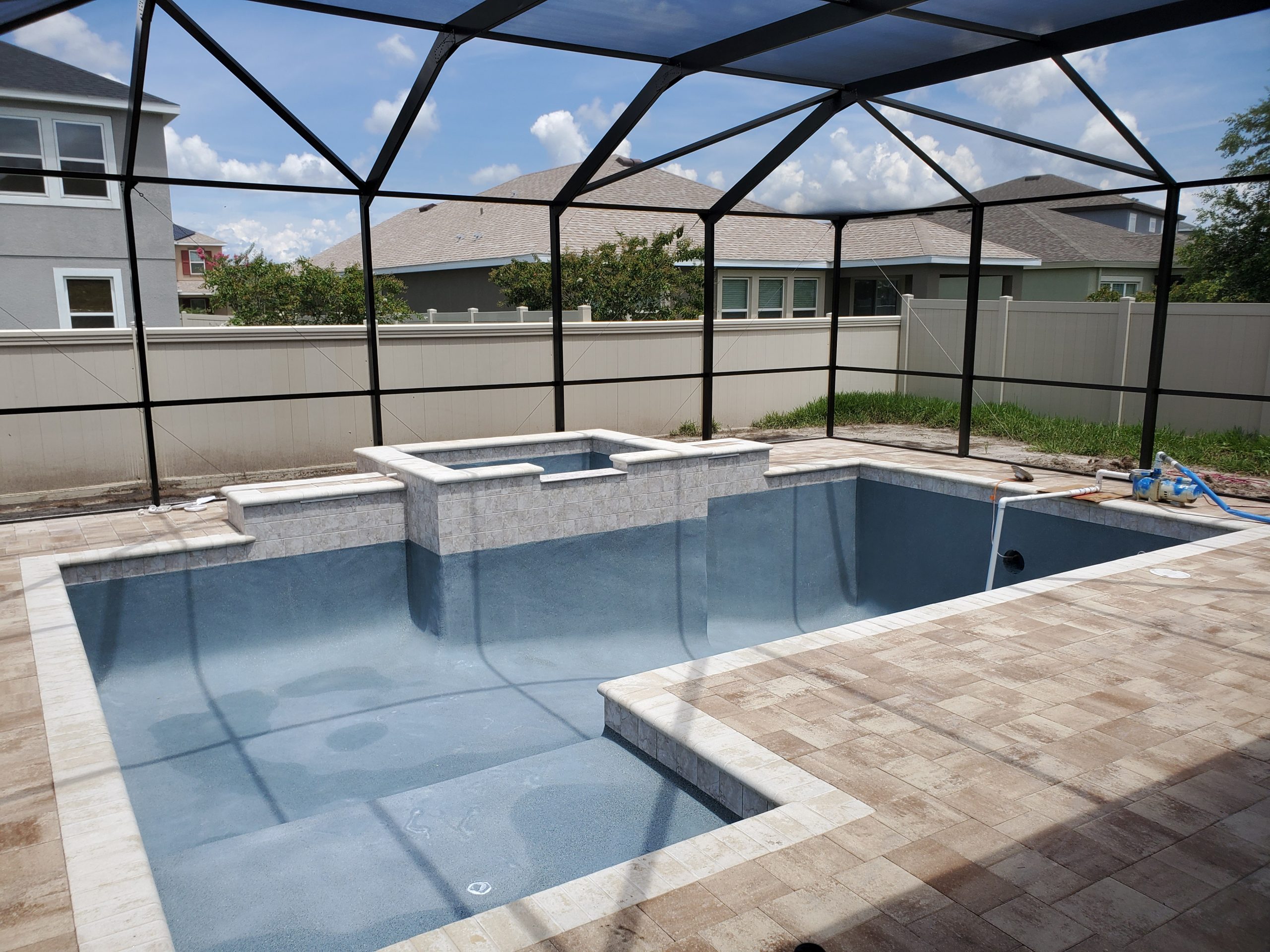 12. Final Clean Up
A crew will come out to grade the access area and yard. Any remaining debris will also be removed at this time.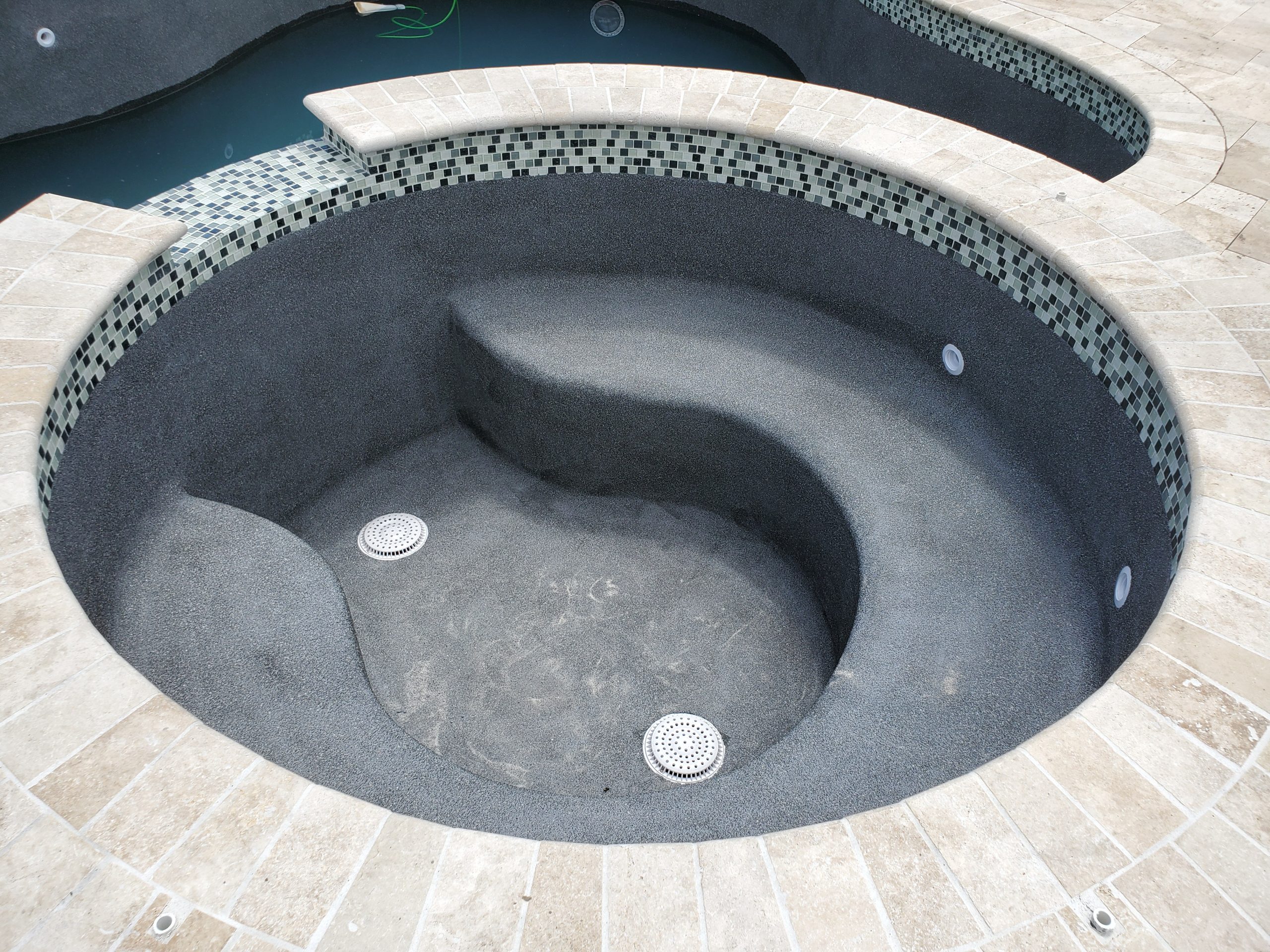 13. Interior Finish
A highly qualified service technician will contact you to schedule a time to come out and start up all the pool equipment. They will also offer you hands-on instruction to show you how to properly operate, monitor and maintain your pool and equipment. Building inspection is required at this time. Your safety fence and all latches must be attached in order to pass final inspection. At this time we also ask that you live with your pool for approximately 2 weeks and list any concerns. This allows us to come out and handle any concerns all at once.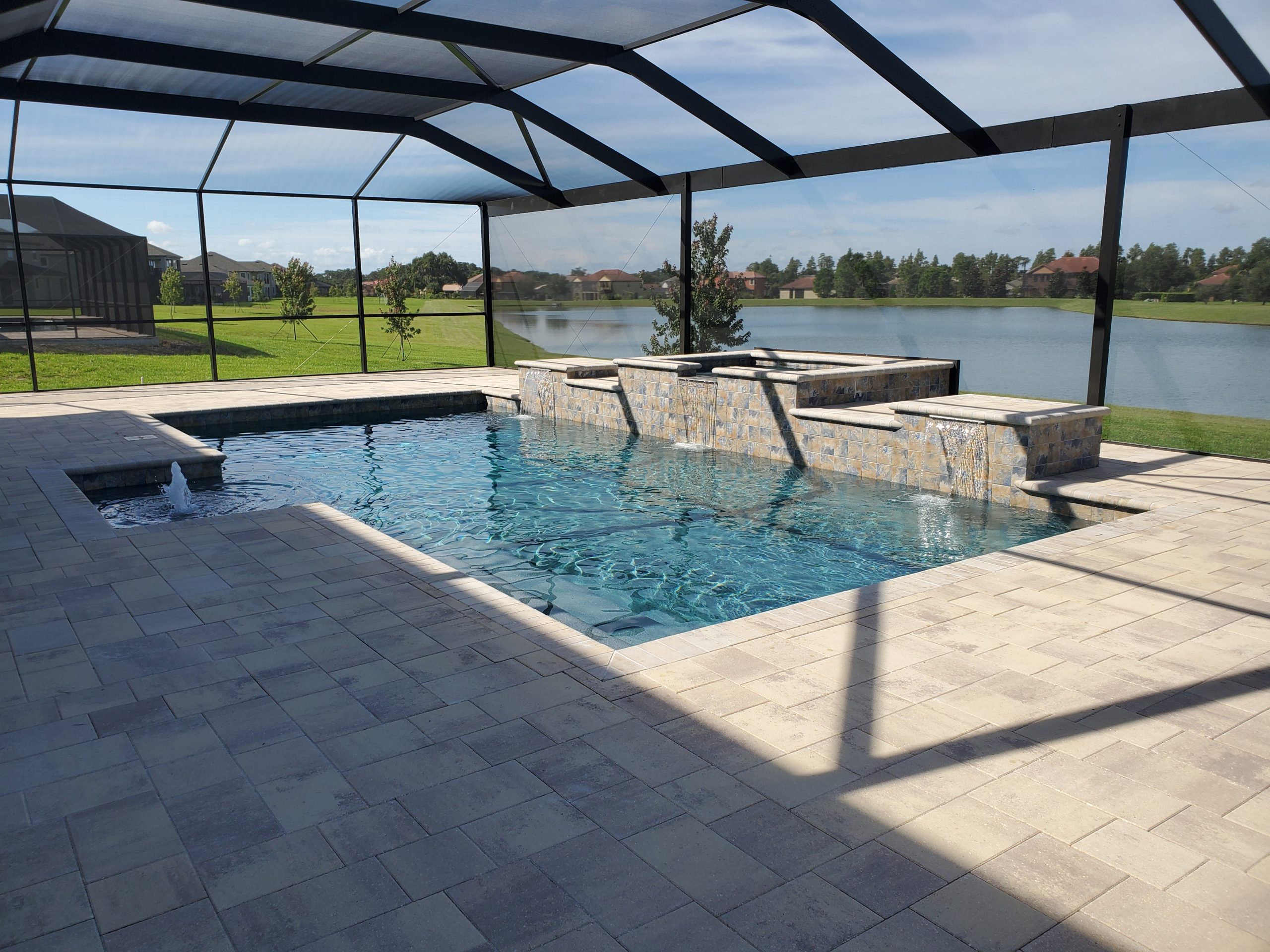 Continued Service!
Our commitment to the enjoyment of your pool does not stop here. We are just a phone call away if you have any questions. Patio Pools also maintains a full service retail store and is an authorized dealer for BioGuard, the best pool chemicals in the industry. We also offer you free computerized water testing and analysis. In addition we stock the latest, games, toys, tableware and pool equipment parts for convenient one-stop shopping.